This project was a proposed 2017 rebrand for Laugh Cry Love Entertainment, a local film production service in Portland, OR. Because of the unique range of creative surfaces offered, this rebrand was designed to not only update LCL Entertainment's appearance, but also to promote LCL Entertainment's focus on collaboration and storytelling.


Drawing from the rectangle, a shape frequently seen in the filmmaking process, the logo conveys the idea of different things coming together to create a complete image. Much like this shape, LCL is working with clients every step of the way, from storyboarding to filming to editing.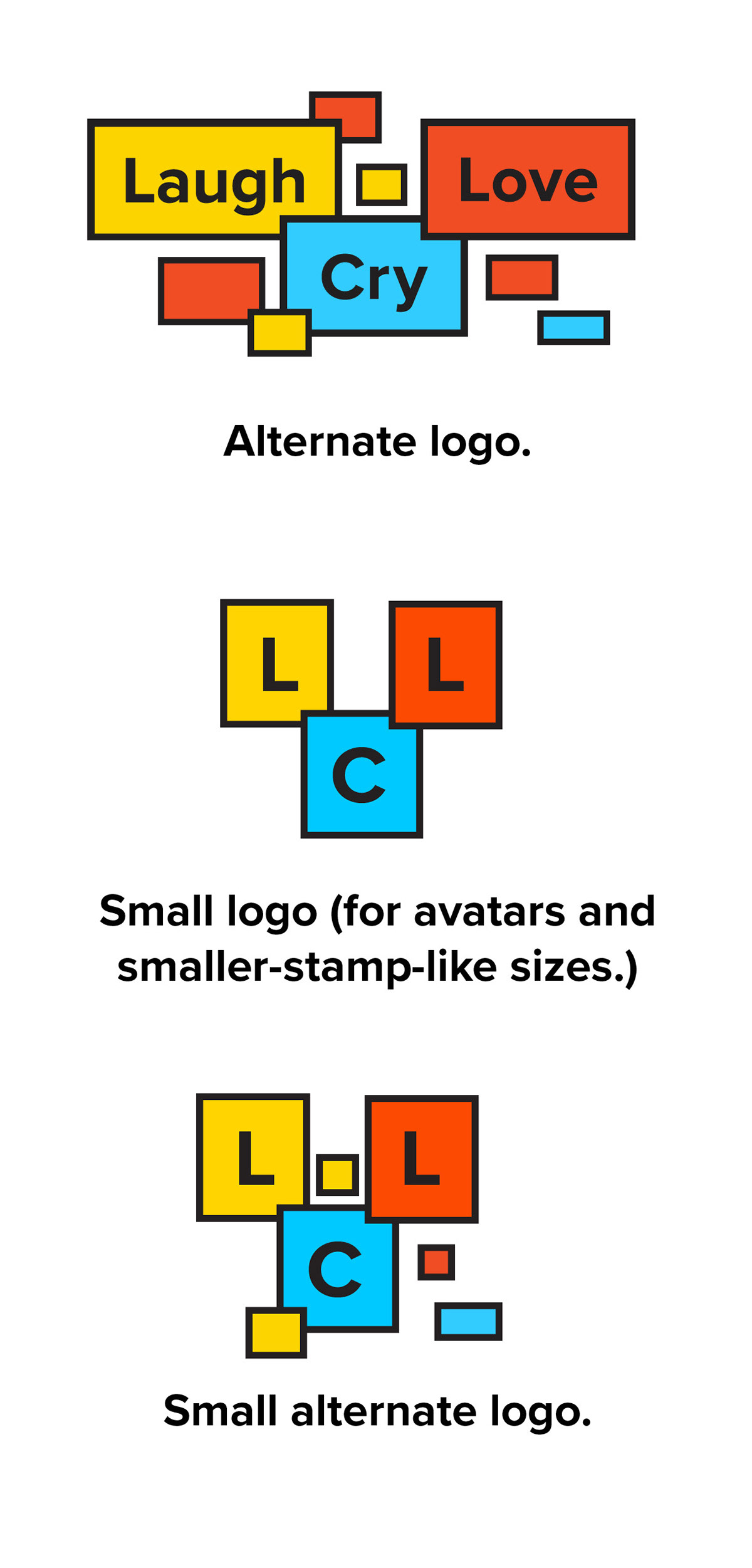 This logo comes in different sizes and forms. For a versatile and adaptable service, it only made sense that the logo would be adaptable for different mediums and arrangements. Along with the original, there is an alternate logo that works  for animation and versions for social media avatars.
​​​​​​​