Designed by Ryan Morse and Galen Milne-Hines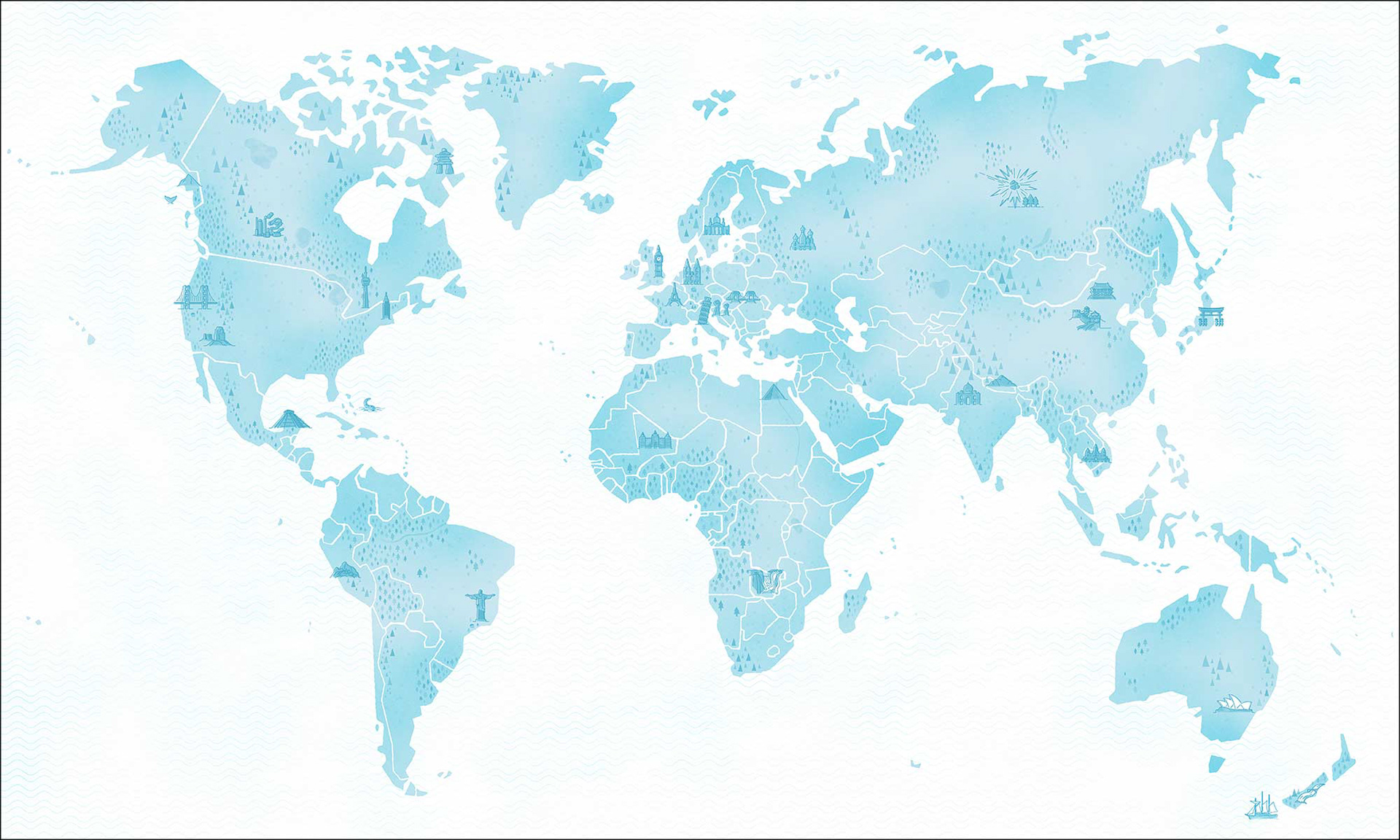 quintly is an social media analytics platform based in Cologne. Although based in Germany, the start-up has an international audience, which is reflected in its work environment full of a diverse group of people from many different places and cultural backgrounds.
I worked as a team leader to create a world map for the quintly HQ meeting room to help it reflect the friendly and international aesthetic that quintly had. On top of making the map, it was my job to create a visual style that would work for both the in-house quintly style and be easy for other designers to use. I also developed the list of different icons and landmarks for the map.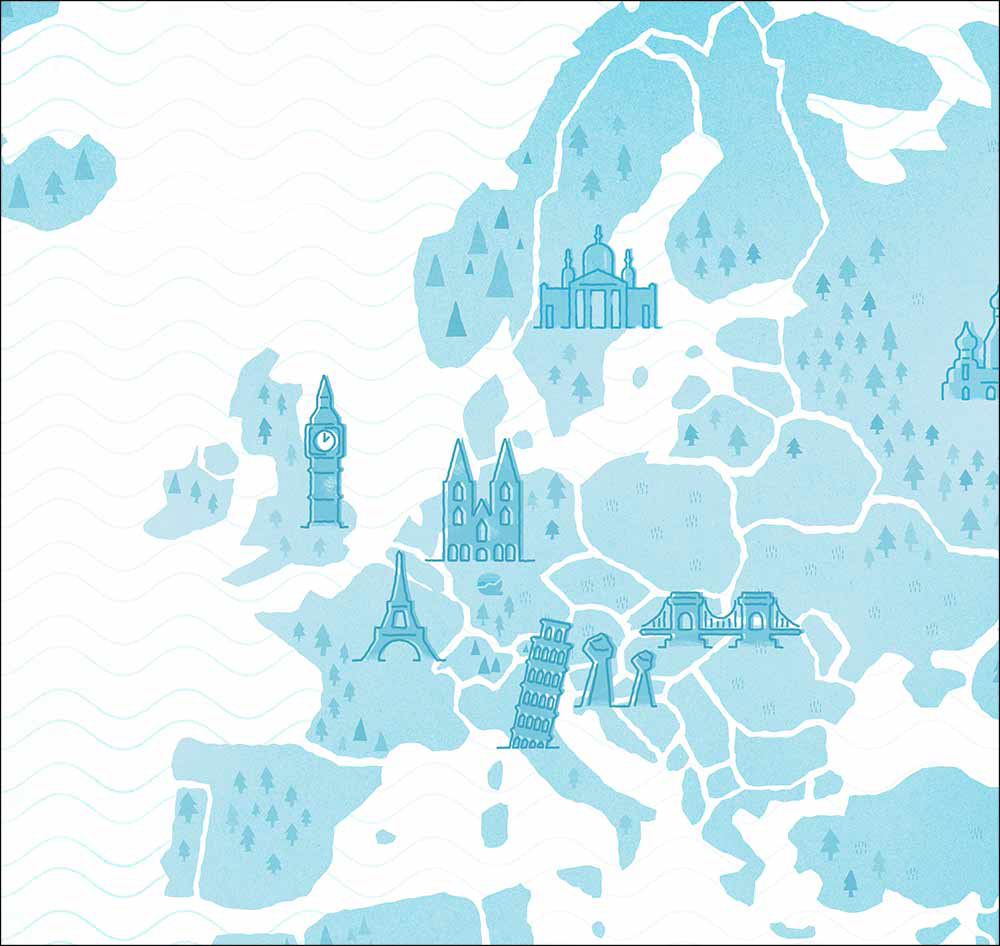 The world map wouldn't not just include the more iconic landmarks, but also landmarks that had significance to quintly's clients and co-workers, like the Helinski and Cologne cathedrals.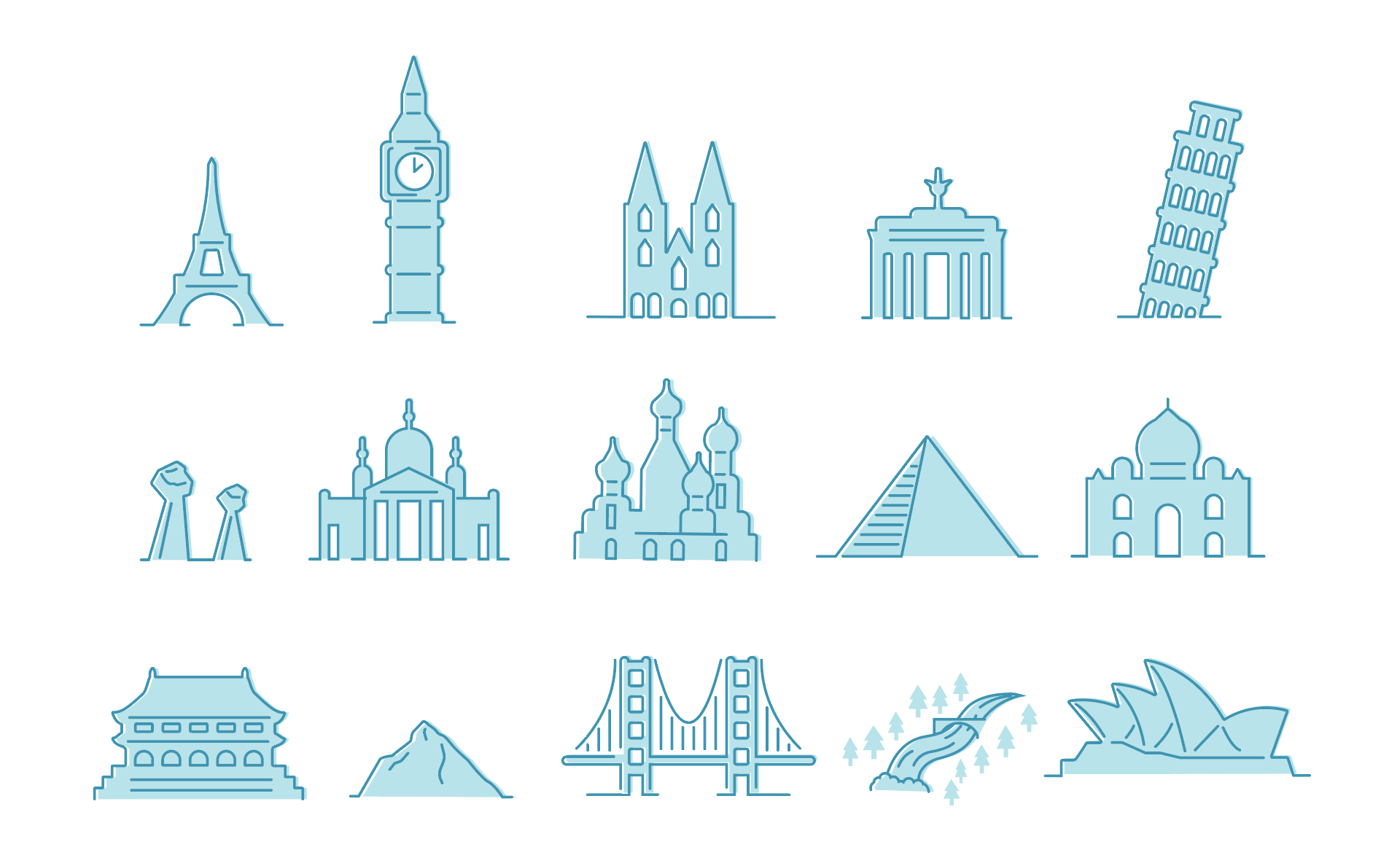 I personally chose the landmark of Mt. Verstovia from my own hometown to be included on the map.